Martial arts school / dance school

management software
Conduct classes divided into levels. Run several sales channels – automate the management of your facility and focus on high-quality training.
Manage
a dance studio

/ Run

a martial arts school
Take advantage of the opportunities offered by GYMMANAGER in the field of conducting comprehensive group classes at various levels.


Reservations for classes on all channels: online, Self-service Kiosk, mobile application
Passes with automatic reservation of a place in the selected group and level
1:1 training with instructors

Division into age groups
Communication with clients: mailing, SMS, direct messages
Segmentation of clients into levels

Extensive facility analytics – class reports
Management of the main offer and additional services
Sports equipment rental, returnable advances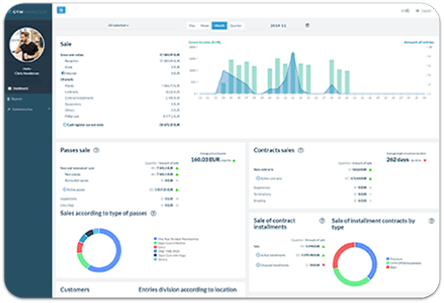 Analyse with
Manager Panel
Everyday activity of club members and participants of classes, translated into numbers. The Manager Panel aggregates data from all sales channels and processes it in the form of reports. This tool presents the most important indicators on the dashboard so that decision-makers can quickly get an idea of their financial results.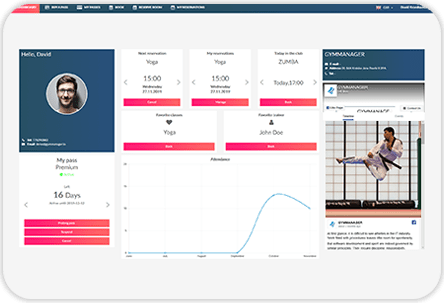 Discover the
Client Panel
Increase the access to your offer – start an online sales channel in your sports club. Share ticket sales and classes schedule, open for making reservations. Encourage customers to use subscription payments in the form of recurring payments. Integrate the Client Panel with marketing tools – launch advertising campaigns targeted at a group of recipients who are considering purchasing membership.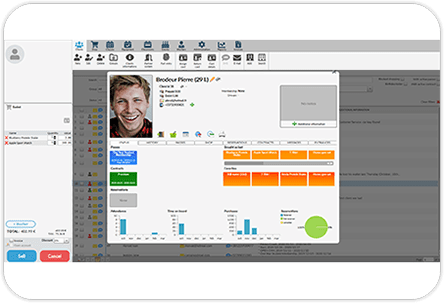 Work with the
Desktop Application
Centre for the management of your facility, clients and offer. The Desktop Application is your team's working tool that will meet daily challenges. In addition to useful functionalities, you will also find there dozens of reports that provide current knowledge about what is happening at the facility.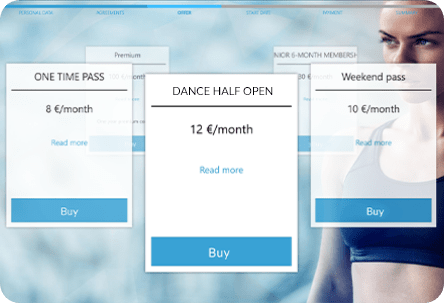 Sell with the
Self-service Kiosk
Recommended autonomous sales stand used by current and new clients. The Kiosk replaces the reception desk, allowing to create an account, purchase tickets or administer one's personal data.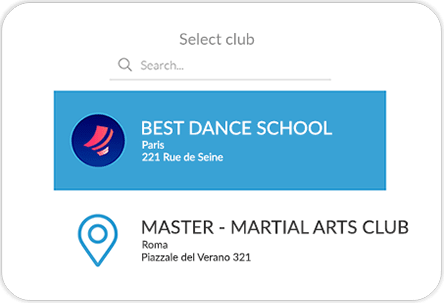 Increase the number of reservations for dance school classes. Encourage participants to install the mobile application so that they always have the current class schedule at hand. In the GYMup! Application, the club members make reservations for classes, tag their favourite trainers and assess the classes in which they participated. Send automatic notifications about upcoming classes.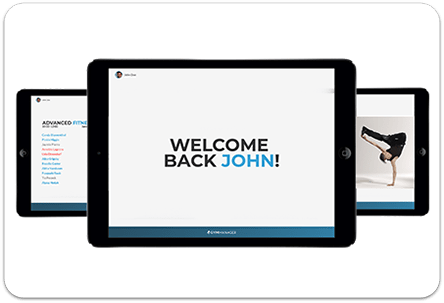 Solutions that will positively affect the evaluation of your facility. Provide Clients with tablet applications: greeting at the entrance with a motivation slogan, video recording from trainings, reminder of locker number, time control or assessment of classes? For trainers we have a convenient tablet with an automatic attendance list.
The GYMMANAGER system is adapted not only to support dance classes or martial arts trainings. Using our software makes the management of a sports club reception desk comprehensive: you can communicate with clients, create an offer, schedule the classes or verify the effectiveness of your activities through reports.