Case study:
Fitness for life
Fitnessforlife is a chain operating in the south of Poland since 2010. There are currently 5 large facilities: 4 in Rzeszów and 1 in Nowy Sącz. Wiktor, Fitnessforlife General Manager, summarizes our six-year cooperation.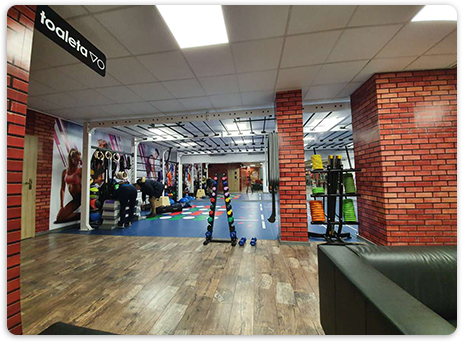 Before implementing the GYMMANAGER system, Wiktor noted the large amount of work that club staff had to perform every day:
issuing locker room keys at the reception
checking cards
manually preparing contracts
This negatively affected the quality of customer service and work efficiency.
Previously, the clubs used the modified and old swimming pool system. The turning point in the life of the clubs was the installation of our program in facilities. GYMMANAGER is more extensive, but at the same time intuitive to use.
GYMMANAGER has developed a lot since it was implemented  in our chain. Over the past six years, we can see huge progress in available functionalities – says Wiktor Jarek, Fitnessforlife

After the GYMMANAGER system was implemented, club management has become simpler. One of the first introduced functionalities was online reservations. Thanks to this, the turnout improved, which increased the club's profitability.
We analyzed the room occupancy and noticed that there are more and more customers. Now fitness room classes are efficient.

GYMMANAGER at first implemented in the club access control with a magnetic card reader. Currently, the system is already integrated with biometrics. The next steps were the automation of processes and integration with the changing room. The last functionality is the implementation of online payments. The most chosen module is the Manager's Panel. It supports key decisions and allows monitoring of club statistics.
I check data and analyze real-time updated KPIs. The tool has an impact on decision making.