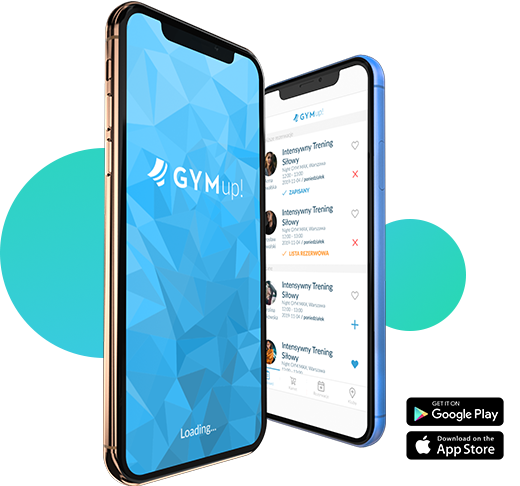 MOBILE APPLICATION

FOR FITNESS CLUB
Run a sales channel recommended to attract new clients who usually decide to join a fitness club during weekend – using their smartphone.
Go out with your offer to regular club members, giving them the opportunity to conveniently join classes and manage their membership.
Enable class booking. Let your club member discover new classes, including the recommended ones. Present your offer and build the trainer's personal brand at the same time
Reach the club members with your new offer. Promote noteworthy classes – encourage club members to take new challenges.
Convenient cancellations

of reservations
Reduce the risk of missed reservations, thanks to the option to cancel participation in classes within the application.
Thanks to the "add to favourites" option, club members won't miss the classes run by the trainers with whom they are used to train.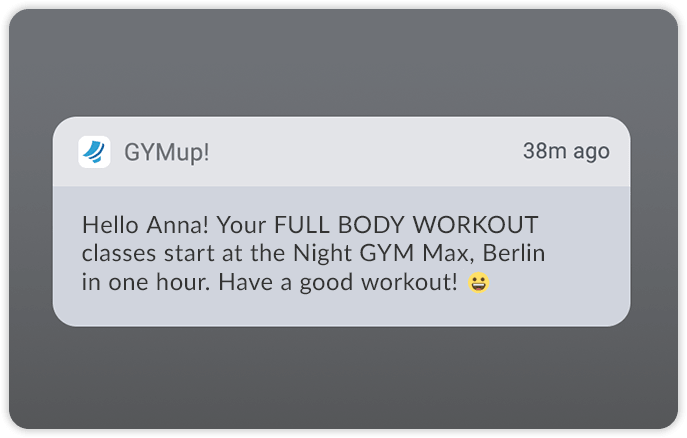 Send club member notifications about upcoming classes directly through the application.
Personal data

administration
Allow the clubs members to edit the data by themselves.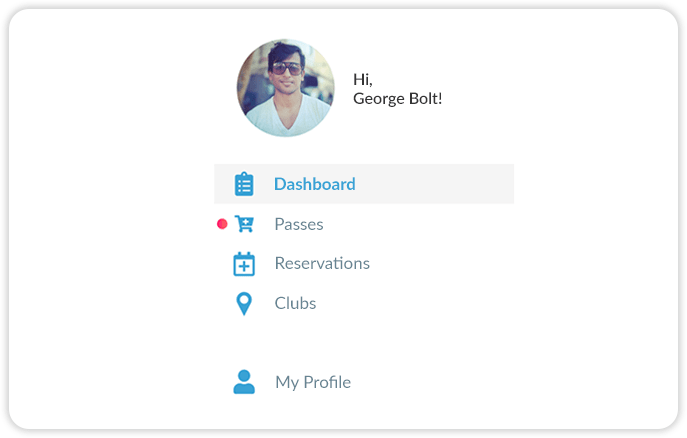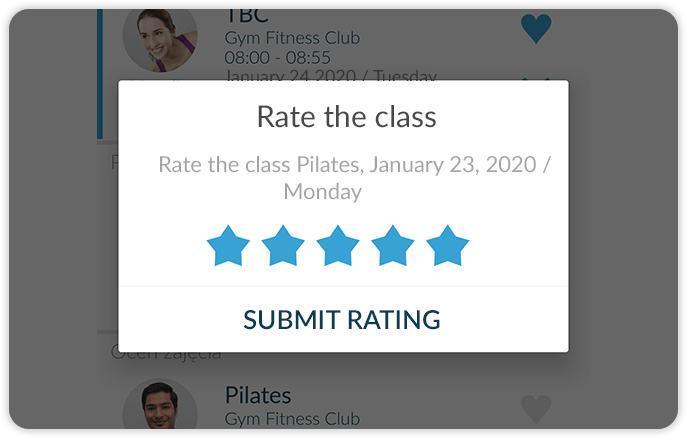 Learn the club members opinion on the classes in which they have just participated.
Improve your relations with client
Increase the club member's satisfaction
Control the quality of classes and the work of trainers
GYMup! users can join any facilty that is connected to the application.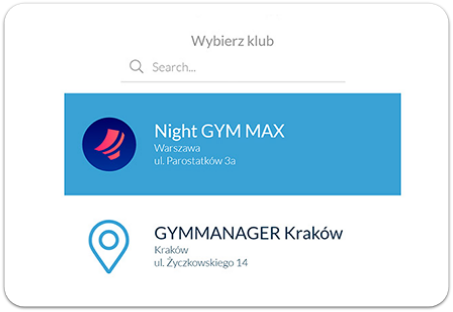 In parallel with the GYMup! mobile application, you can expand your online sales at the facility through the fitness club membership management module within the website.
Activate GYMup! for your club. The GYMup! mobile application for fitness clubs is integrated with the

Client Panel

– online sales channel and the

POS

.