Functional pool software which enables you to manage pool tracks, swimming school, additional offer (sauna, solarium, private trainings, pool shop), including clients.
Take advantage of the opportunities offered by GYMMANAGER in the field of comprehensive operation of the facility with a swimming pool.


Sale at Self-service Kiosk
Subscription payments (recurring)
Online reservations for classes through the mobile application

Customer segmentation into categories
Communication with clients: mailing, SMS, direct messages
applications creating customer experience

Access control: mantraps, biometry
Extensive facility, offer and sales analytics
Electronic locker room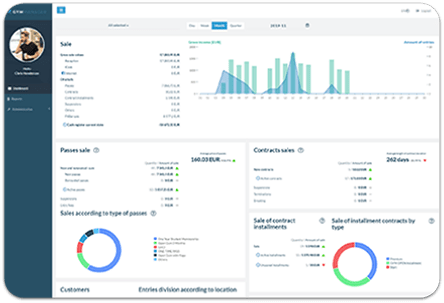 Analyse with
Manager Panel
One of the most important working tools for a manager. This is where data provided by your club on a daily basis is aggregated, processed and categorized. In the Manager Panel you will see your club through charts, KPIs and dozens of reports.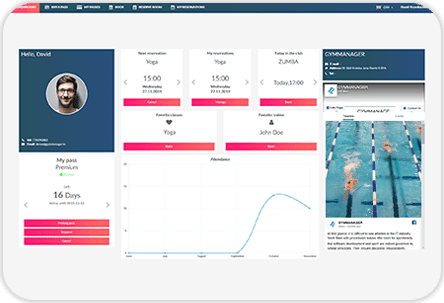 Discover
the Client Panel
Convenience for clients and a stable source of income. The Client Panel includes 24-hour sales and reservations for classes. Several forms of payment, including recurring ones, increase your business potential. Recover abandoned carts through remarketing.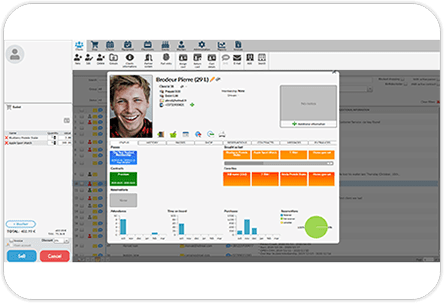 Work with
Desktop Application
Centre for the management of your facility, clients and offer. The Desktop Application is your team's working tool that will meet daily challenges. In addition to useful functionalities, you will also find there dozens of reports that provide current knowledge about what is happening at the facility. Track client life cycle. See class attendance statistics, purchase history, including the purchase of passes. Analyse mistakes. React in advance.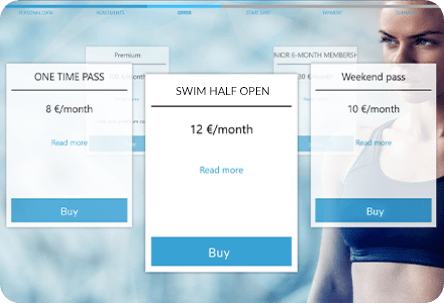 Recommended autonomous sales stand used by current and new clients. The Self-service Kiosk replaces the reception desk, allowing to create an account, purchase tickets or administer one's personal data.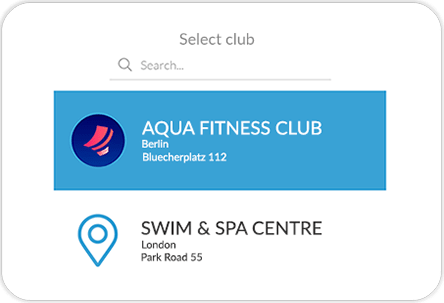 Increase the number of reservations for pool tracks and swimming classes – run the sales channel in the mobile application. Share the schedule of classes with the option of making reservations, marking your favourite classes or trainers. Send automatic notifications about upcoming classes.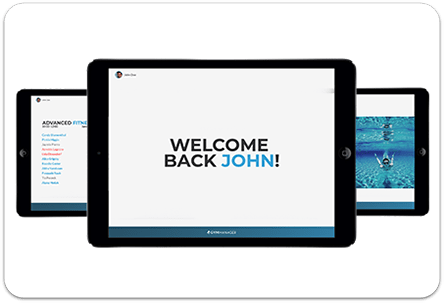 Extend user experience: video recording, greeting at the entrance, reminder of locker numbers, attendance list for the trainer, time control or assessment of classes? Choose solutions in the form of tablet applications that will build positive relationships with clients.
The GYMMANAGER system is adapted not only to be used at swimming pools. It is a comprehensive software for sports facilities with the support of which you can manage a wide offer that includes more than one activity. See how sports facility management looks like, when using our software.