Tennis court
reservations system
Run a tennis school and trainings with well thought-out IT infrastructure to manage your facility. Develop your business based on data.
Manage
a tennis or squash court
Take advantage of the opportunities that GYMMANAGER offers you in the field of comprehensive court management.


Online court reservations available from the website
Monitoring the status of court reservations, exclusions for tournaments
Permanent reservations of courts for schools, regular trainings

Division of the court fee between sparring partners
Segmentation of clients into levels
Electronic locker rooms, distribution of transponders

Full analytics of your business condition, including a court reservations report
Sports equipment rental, returnable advances
Client dashboard – full information about the client's activity on the facility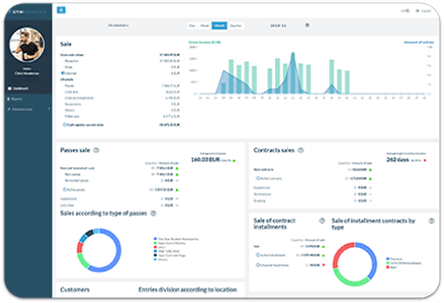 Analyse with
Manager Panel
Appreciate the analytical panel that aggregates, processes and categorises data generated daily by your club. See the condition of your facility from the perspective of charts, KPIs and dozens of reports.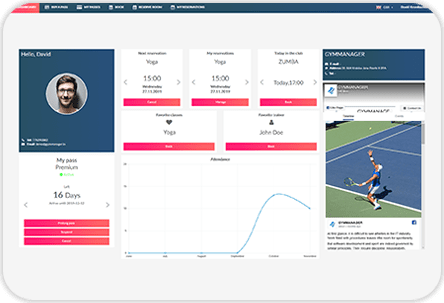 Discover
the Client Panel
Launch the online module for sales and classes reservation, integrated with payments, including recurring payments. Enable online sales that will expand your business potential.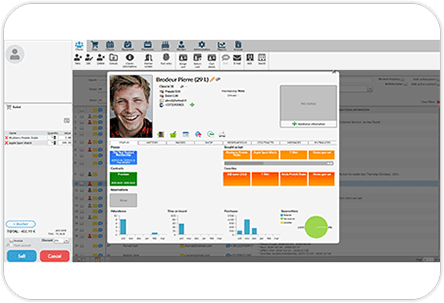 Work with
Desktop Application
Choose an extensive tool for daily management of the facility, its offer and club members, enriched with dozens of reports. Switch to the Desktop Application that will meet your daily challenges.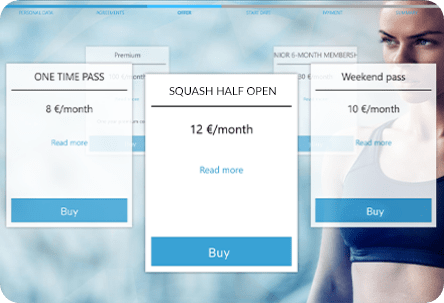 Install an intuitive stand-alone sales stand for new and existing clients. Finalise transactions on site, at the club, without having to contact the reception desk.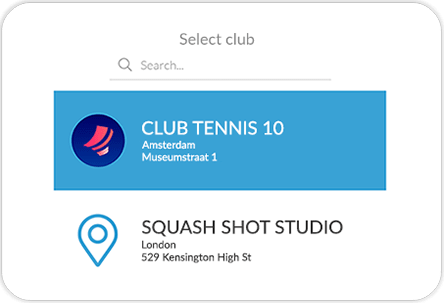 Encourage Clients who like have their club within reach to install the GYMup! mobile application. Share the class schedule with the option of reservations. Send automatic notifications about upcoming classes.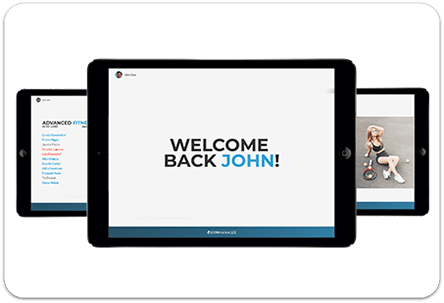 Extend user experience with tablet applications. Video recording, greeting at the entrance, reminder of locker numbers, attendance list for the trainer, time control or assessment of classes? Choose solutions that will build positive customer relationships.